The Ugliest Persian
Posted by Harry Shubin on
Late afternoon, it was nearly time to sneak out the back door of the office and head to the adoption event when the call came in.  A huge favor, it was, indeed.  Stopping by the Fairfax shelter on the way to the event to pull an at risk cat, and transport her to the event, that was the easy part.  "Can one of the event volunteers foster her for a day or two, just until we can find another place for her to go, if she's not adopted at the event?"  That - was a cat of a different color.  I ran the list of event volunteers over in my head as I crawled through rush hour traffic.  One lives in a small condo, with nowhere to isolate a foster from her existing cat.  Another has three cats, one already stressed with an out-of-box issue.  And the other volunteer - well, that's me.  And I can't foster.  You see, I'm terrible at it.  I'm a failure.  And not just a foster failure... I'm a three time foster failure.  When you're a foster failure, it doesn't mean something bad happened to the cat... I means that you adopted her.  And at 6 cats, we're at catpacity.  So, no fosters.  Yes, I feel guilty when I encourage other people to foster.  I've been doing that a lot, recently.  We desperately need fosters, especially with kitten season on the horizon, and  adoption center cats needing a break. And each time I talk to someone about fostering, that little voice in my head reminds me that I'm not practicing what I preach.
This one, though, this one would be safe.  Just a couple of days, and I knew I wouldn't get attached to an ugly, smushed-face Persian with a horrendous lion cut.  No, this one must be safe - even my wife was persuaded.  After all, Persians are as stuck up as they are ugly.  And even though this one had a sad story - found abandoned in a neighborhood of foreclosed homes, brought to the shelter 6 months ago horribly matted and in poor condition, shaved, cleaned up, adopted, and then returned again horribly matted after not receiving proper grooming - we would never become attached to such a thing.
"Here she is, the little love sponge."  
I peered into the carrier.  "Uh, I think we're going to have to get her a sweater..."
There was plenty of interest in the pathetic little Persian at the event, including one couple I particularly liked, but they had dogs, hadn't been looking for a cat when they came into the store to buy dog food, and after some deliberation, they left.  And came back, and cuddled with BeiBei... and left again, taking my number.  I will never make it as a high pressure Yugo salesman.  So, our pathetic little love sponge drove home with me, shivering in the cold despite the car's heater on high.  And although the plan originally called for confining her to a bathroom for the night... she settled into my daughter's bedroom.  I rewrote my opinion of Persians, as BeiBei showed how affectionate she was.
I was beginning to think that we might have a problem.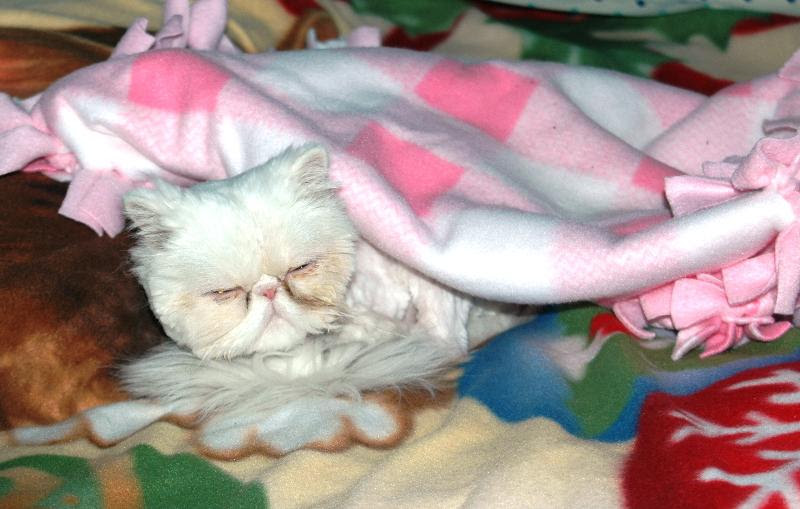 And then the next day dawned, and the great couple from the night before called, and they wanted her, and we interviewed them, and they adopted her, and she was gone... and I waited for the overwhelming sense of loss - and it never came.  We had done one of the greatest things you can do in the rescue world, we fostered, we loved, we let go... and we felt very good.  We will do it again, and  I hope that you will, too, because we urgently need you.  We are not rescuing anywhere near the number of cats we could if we only had fosters to love them, bring them to events, and let them go.  If my family can do it, so can yours.  It's not easy.  It probably never will be easy.  The looks in the faces of the adopters, and the knowledge that now, you'll save another one, make it possible.  Please foster for FFGW.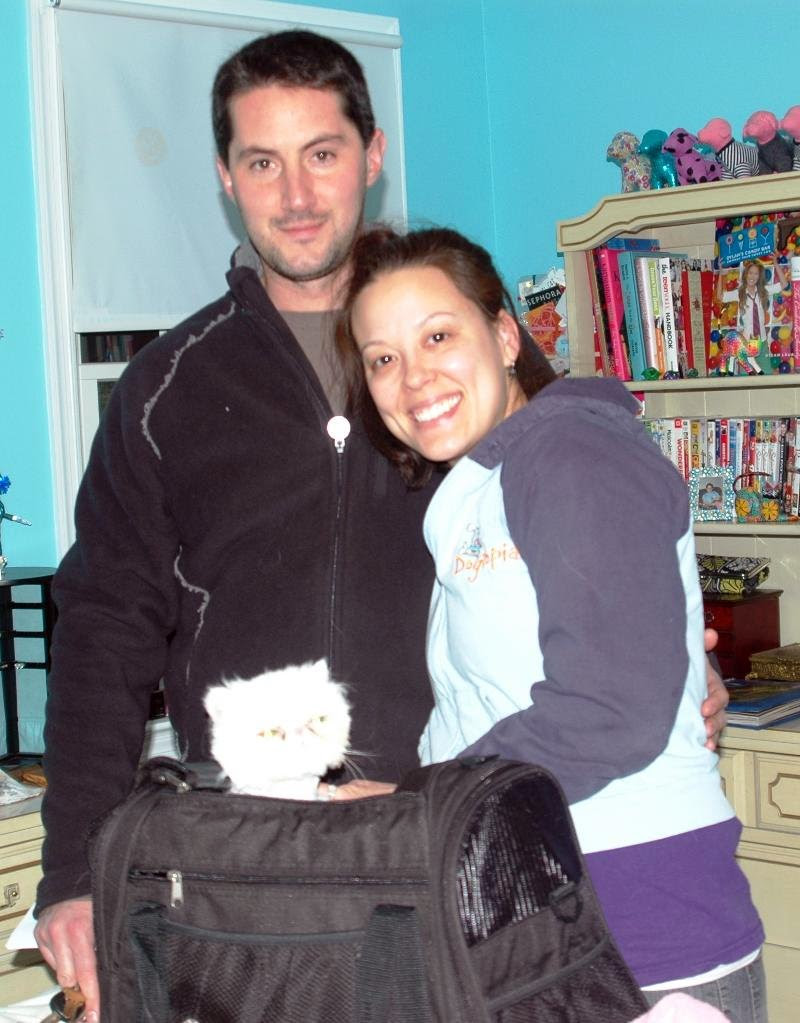 How can you say to a cat that you can't rescue her... because you might not let her go?
Reply to this newsletter and we'll help you save a life.
---
Share this post
---
---